Lucentia was a resounding success in its participation in the Researchers' European Night 2023 at the University of Alicante presenting the Balladeer Project
Last Friday 29th of September, Lucentia team was participating in the #EuropeanResearchersNight2023 organized by #UADivulga in one of the stands located in the central area of the University of Alicante. It should be noted that more than 40 scientific stations related to the different #research projects of the university itself were set up thanks to the work of more than 600 people. More than 9,600 people attended this event.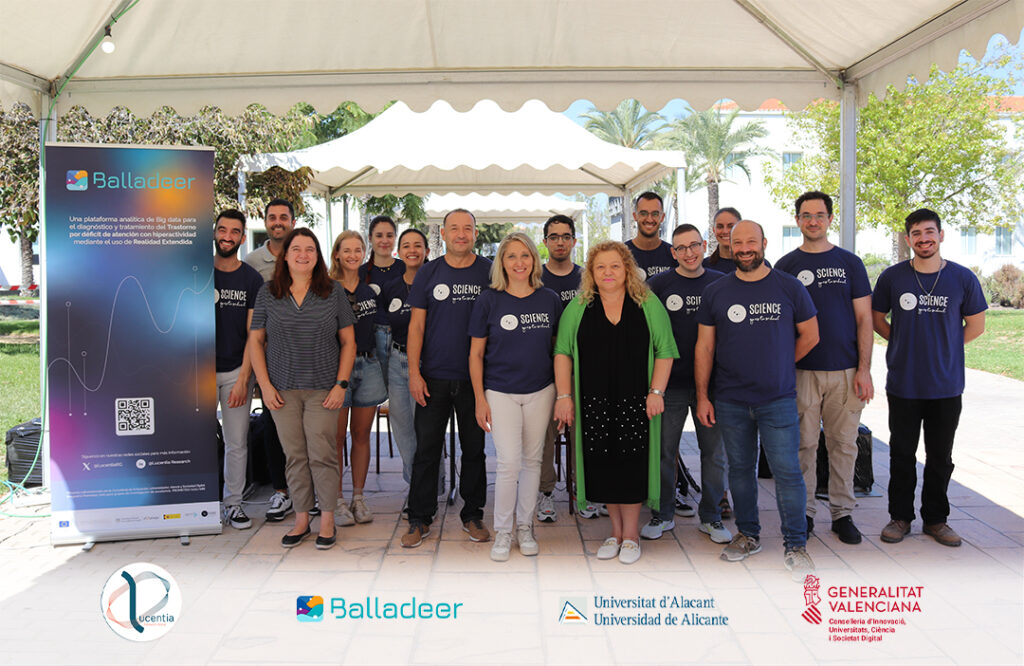 During the day, the success of the #Balladeer project among the youngest children in this European project of #sciencedissemination stands out. This Science Fair was divided into morning and afternoon hours and the first part of the event being reserved for schools from all over the province, for the first time since it has been held. The #students had to register in advance to be able to participate in the #ScienceGoesToSchool event. On the other hand, in the afternoon, all kinds of public were welcomed, and the visit of families with young children was particularly noteworthy.
As scheduled, at 11.00h the day began with the presentation of the authorities, among which we found the rector of the University of Alicante, Amparo Navarro, and the Director General of Universities of the Regional Ministry of Education, Universities and Employment, José Antonio Pérez Juan. Thanks to our presentation, we were able to show the authorities our contribution in the field of #health in #underage with new technologies.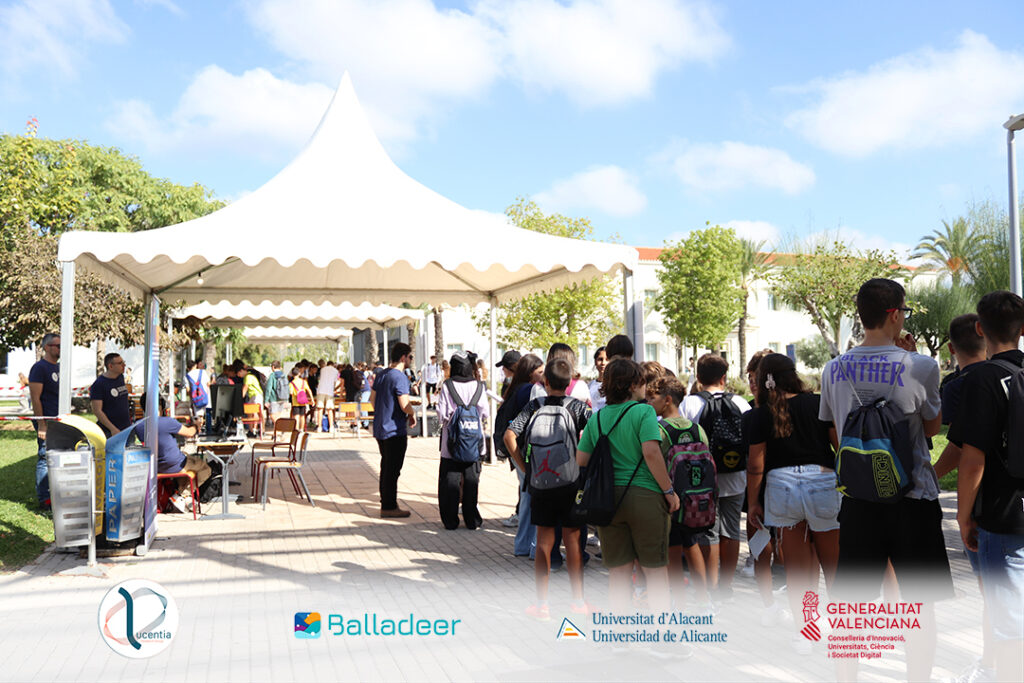 After the introductions, our mission and that of the psychologists participating in #Balladeer, focused on providing information about the project at the stand. Also, the whole community was invited to participate in the #testing of the different #videogames with #virtualreality and #augmentedreality that are used as part of our experiment for the #diagnosis of #ADHD in children. Ultimately, we were able to recruit different children and adolescents thanks to the willingness of #families to participate in the experimental testing of the project.
The Balladeer project (PROMETEO/2021/088) is funded, within the Prometeo programme, by the Conselleria de Innovación, Universidades, Ciencia y Sociedad Digital de la Generalitat Valenciana.