Juan Carlos Trujillo and Abel García take home the Business Knowledge award at the FUNDEUN New Business Ideas Awards Gala held at the Santa Bárbara Castle in Alicante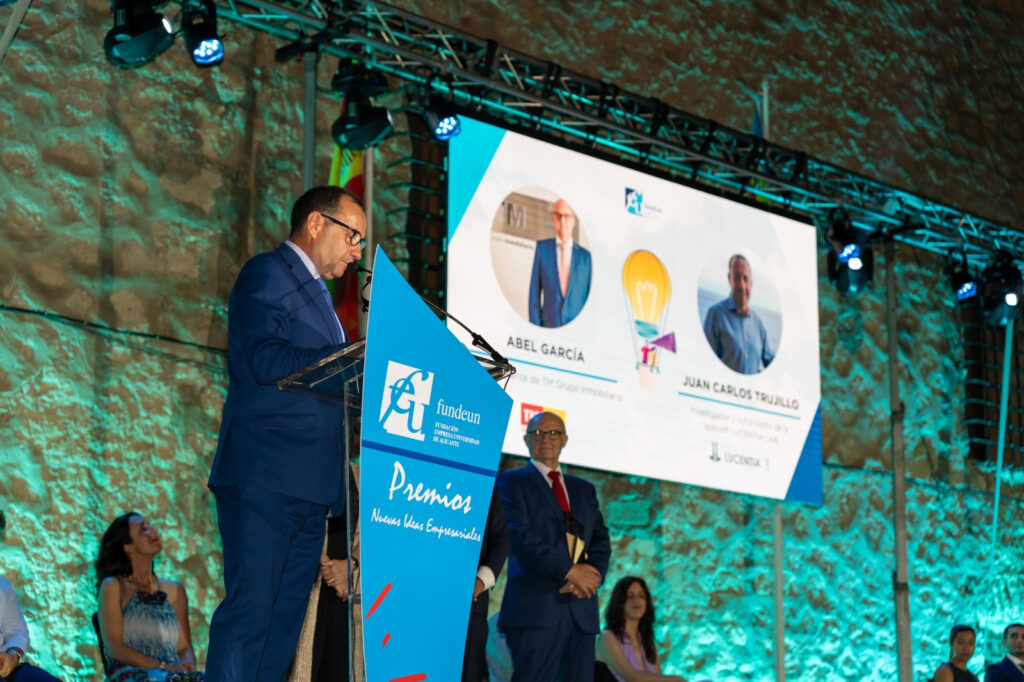 On the 29th of June, Alicante turned into a gala full of emotion and awards, with the celebration of the XXIX Edition of the New Business Ideas Awards of FUNDEUN (Fundación Empresa Universidad de Alicante). In addition to the entrepreneurs and innovators present, the gala was attended by Juan Carlos Trujillo, our director and co-founder of the spin-off Lucentia Lab, who took the attention and recognition of all attendees. Also present were the rector of the University of Alicante, Amparo Navarro, the mayor of Alicante, Luis Barcala, and other political representatives of the municipality.
The event, held at the Castillo de Santa Bárbara, brought together a broad representation of the Alicante business community, highlighting the entrepreneurial spirit and capacity for #innovation in our region. The Awards Gala was attended by authorities, investors, academics and renowned entrepreneurs, becoming a meeting point for the exchange of ideas and the promotion of business collaboration.
Juan Carlos Trujillo was awarded the #Business Knowledge Award, as was Abel García, Vice President of TM Real Estate Group. Trujillo, known for his entrepreneurial vision and leadership, has been a fundamental pillar in the promotion of new ideas and innovative projects in the Alicante region, and it is for this reason that he won the recognition.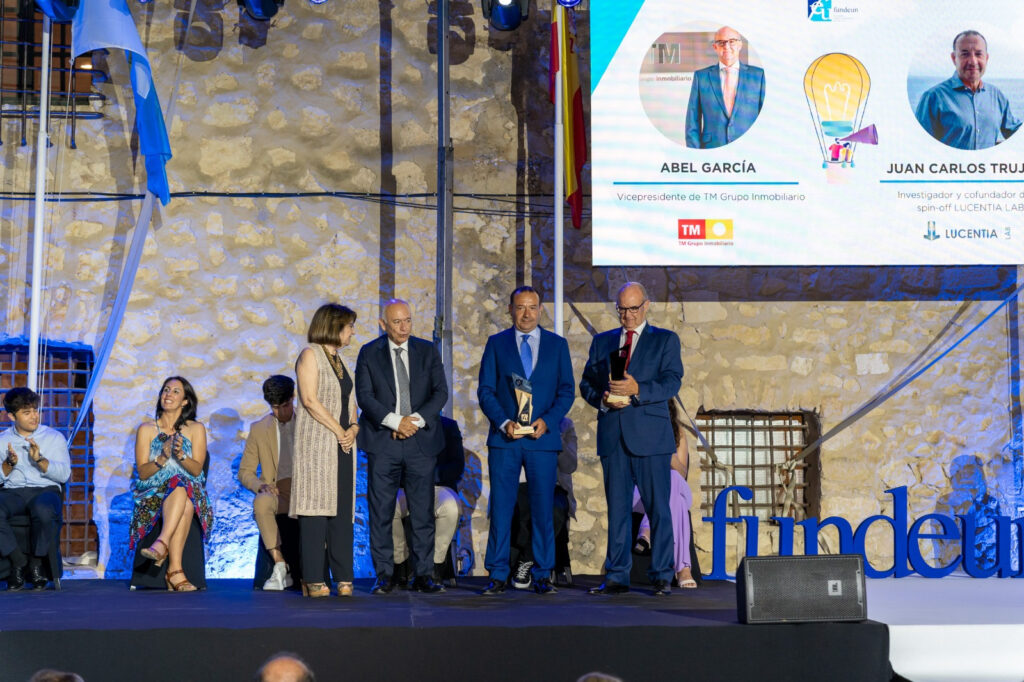 Juan Carlos Trujillo's achievements did not go unnoticed during the evening. His ability to identify business opportunities and lead successful projects has been recognised both locally and nationally. His strategic vision and commitment to excellence have been key to the success of numerous companies in which he has participated. He is also recognised for his involvement with PhD students and graduates from the University of Alicante specialising in #ArtificialIntelligence, #advanceddataanalysis and #modelling.
During his acceptance speech, Trujillo expressed his gratitude to FUNDEUN and to all the collaborators and partners who have been part of his business career. He stressed the importance of innovation and entrepreneurship for economic growth and sustainable development.
Sources: https://ost.torrejuana.es/juan-carlos-trujillo-y-abel-garcia-fundeun/; https://fundeun.es/noticia/gala-de-entrega-de-premios-de-la-xxix-edicion-de-los-premios-nuevas-ideas-empresariales-de-fundeun/